---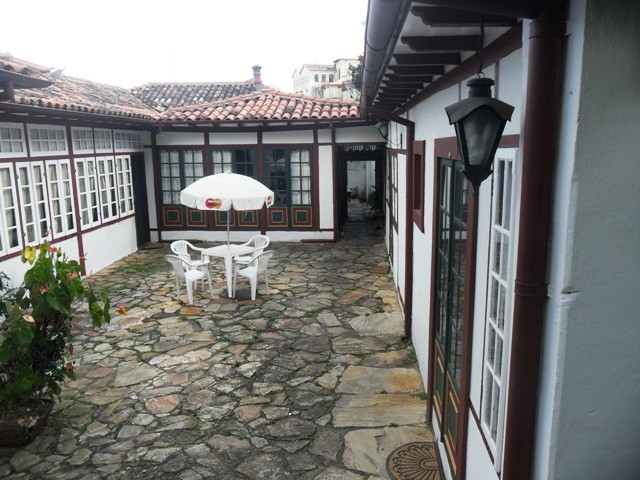 ​
Charm, art, restful and Minas Gerais's hospitality
Situated in the heart of the historic center - two blocks from the Tiradentes Square - the main postcard of the city, the inn has peaceful setting with a charming courtyard and a terrace garden with panoramic views of the neighborhood and the Itacolomi Peak.
Starting from the Pousada Nello Nuno is possible to visit on foot the main monuments of the city - but you must be alert and use appropriate and non-slip shoes, as the stone paving of the city's many slopes are slippery.
The apartments have private bathrooms, TV, minibar, hair dryer and desk fan. They are decorated in colonial style, with paintings of great Brazilian painters and Minas Gerais's handicrafts. Breakfast, covered parking (suitable for passenger cars) and Wi-Fi are included in the daily rate.
The name of the Inn is a tribute to the painter Nello Nuno, who lived in Ouro Preto, where he developed his most significant work. The book on his life and work can be purchased at the inn.
---